The season is upon us. The greatest of holidays where we wear our stretchiest pants and eat until a food coma is inevitable. May the odds be ever in your favor. May the old gods of macaroni and cheese bless your efforts today 🙏🙏🙏.
Once the last of us wakes up, it will be time for the anti-holiday. A day where America's mothers don their battle paint and fight to the death in the crucible that is Walmart. But you're smart. You're sitting here reading this and you know as well as we do that this battle will be won from the comfort of your chair.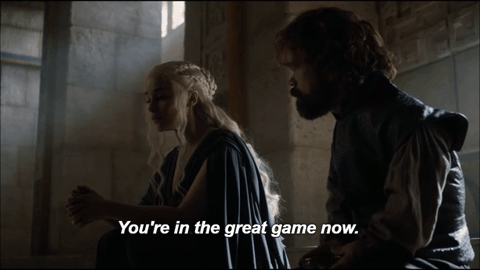 Without further ado, allow us to unfurl our ancient scroll of virtual reality Black Friday deals that you can snipe from your perch atop Leftover Turkey Sandwich Mountain.
$89.99 -Samsung Gear VR with Controller ($40 off)
$19.95 – Samsung Gear VR Controllers ($20.05 off)

Get the Samsung Gear VR Controller Deal
$349 – Oculus Rift + Touch VR  ($50 off)
$299 – Playstation VR Gran Turismo Bundle ($100 off)
$249 – Playstation VR Skyrim Deal ($100 off)

Get the Playstation VR Skyrim Deal
$249 – Playstation VR + Camera + Headset Bundle ($150 off)

Get the Playstation VR Bundle Deal
$78.99 – Playstation Move Motion Controllers ($12 off)

Get the Playstation Move Motion Controller Deal
We will be updating this list with any new deals that crop up. Good luck and happy hunting! We'll see you again for Cyber Monday.